Going Electric- Could UK schools and universities be leading the way?
A recent study showed that a number of American universities have moved all of their school transport over from diesel power to electric. This move eradicated millions of pound worth of carbon emissions last year and with more universities said to be following the trend, we could soon be seeing areas around the educational grounds with impressively low levels of air pollution. So is this something that the UK can take on board and copy? More importantly are not only schools but individuals willing to commit to going green?
With around 130 university centers in the UK alone and almost all of these having their own campus transport for sporting events, trips out and much more there are a lot of carbon emissions released into the atmosphere each year. With not only modern vehicles but more dated vans/ coaches and buses contributing to the amount of air pollution throughout the country. Take in to consideration the number of colleges, primary and secondary schools also adding to this and the carbon emissions number soon stack up.
You might say you dont see many electrically powered buses around so why would a university be interested in electric vehicle leasing? Well the majority of school's or universities transport is actually made up of other vehicles such as cars or vans. The uses of these vehicles vary from getting around campus, to performing maintenance and other tasks. All of these vehicles could be swapped out for electric power and thus enjoy the benefits!
Currently diesel powered vehicles are still far more common on our roads than electric ones. However we are slowly seeing a change in this trend, with the government even announcing the ban of sales on new diesel and petrol cars by 2040. Car manufacturers are also converting to electrically power vehicles, with the production of sole electric vehicles from manufacturers such as Audi and Mercedes appearing on the roads for the first time.
Facts
Diesel powered vehicles make up more than 50% of university fleets throughout the UK.
Almost 10% of universities have a fleet comprised completely of diesel vehicles.
Diesel vehicles in university fleets has declined in the last 3 years.
With the UK becoming more and more aware of our current climate situation, it makes sense that the amount of diesel vehicles in university fleets is dropping. But how willing are people to make their next car lease an electric car lease?
In a recent survey more than three quarters of people asked said they believe electric cars could improve the health of UK residents.
More than half of people asked believe electric cars can help in the fight on air pollution and aid climate change.
This clearly shows a willingness to accept electrically powered vehicles as the way forward. A far higher percentage of university fleet vehicles are made up of electric cars than that of the UK driver market as a whole. So why are universities so much better at adopting electric power than the rest of us? Well in the past electric vehicles have been known for suffering from lack of range between charges, this is not a problem for universities as a lot of the vehicles travel will be done within a town or city or even just within the confines of the campus.
But with the electric car market growing at a rapid rate, car manufacturers are highlighting vehicle range as an area that has previously needed improvement, so with that in mind below a re some our favorite electric vehicles based on their range capabilities for all budgets and tastes.
Tesla Model S Long Range

Range: 375 miles (WLTP)
Tesla has recently made a couple of tweaks to the model S to squeeze out a little extra range. Changes to the drive unit have allowed for this range improvement on this high end premium electric vehicle from Tesla. Take a look at the Tesla model S leasing offers for yourself. The model 3 also sports an impressive range of 348 miles from a single charge if you opt to lease the long range version. Whilst the long range version of the model X can do 315 miles from a single charge.
Jaguar I-Pace
Range: 292 miles (WLTP)
The I-Pace is Jaguar's first and currently only venture into the pure electric car market and its a good one. An I-Pace lease is available from AMG Autolease today and is the perfect lease option for drivers looking for a long range vehicle with a premium interior and modern feel. Performance are also very impressive with the Jag getting from a stand still up to 62 mph in a mere 4.5 seconds. Take a look at all of our Jaguar I-Pace deals here.
Kia E-Niro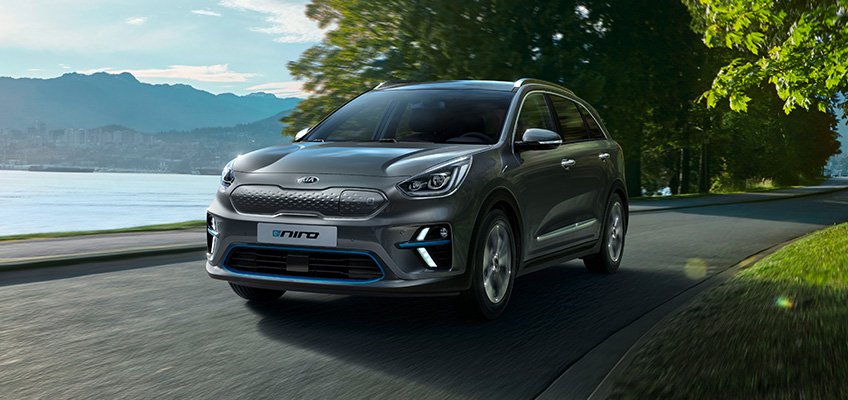 Range: 282 miles (WLTP)
A more affordable lease option here in the form of the e-Niro. However this does not mean it compromises on range! With an impressive 282 miles this Kia is a great spacious affordable electric car lease ideal for drivers with big families. There is a generous amount of kit as standard supplied with the intention of making your journey as pleasant and enjoyable as possible. Interested in the Kia e-Niro? Take a look at our latest offers.
Hyundai Kona Electric

Range: 279 miles (WLTP)
The Kona is actually based on the same electric drive train as the Kia e-Niro. Featuring regenerative braking as well as Apple car play and android alternative you can also enjoy the perks of wireless charging as standard. The Hyundai is another great affordable electric car lease with long range, good looks and a wealth of tech. If you're interested in an electric Hyundai Kona lease then take a look in more detail at our offers!
So there you have it, whilst UK universities may currently be ahead of the curve when it comes to electric vehicle leasing there is no reason for you not to ditch diesel power when it comes to your next car lease. Not only can you benefit from the high range of the vehicles above, theres also the benefit of far lower running costs as well as contributing to saving the planet! Take a look at all of the hybrid and diesel offers from AMG Autolease!